To stop and slow down the spread of the novel coronavirus disease (COVID-19), the Philippines is now under Code Red Sub-level 2, and NCR is now under community quarantine.
Suspension of all classes in Metro Manila has been extended until April 12, 2020. Several provinces, where COVID-19 has been suspected or confirmed, have also suspended school in all levels as a precautionary measure.
According to Education Secretary Leonor Briones, via an interview on CNN Philippines, most of the students' learning requirements have been fulfilled, except for the final examinations. DepEd Undersecretary Alain Pascua suggested that schools in NCR have the option to conduct online exams.
CNN Philippines✔@cnnphilippines
Education Secretary Leonor Briones: Sa April 13-17, maaaring maipatupad ang graduation rites http://cnn.ph 201:01 PM – Mar 13, 2020Twitter Ads info and privacySee CNN Philippines's other Tweets
DepEd Usec Alain Pascua says that schools in NCR have the option to conduct online examinations as well as to make the remaining lessons for last two weeks accessible online.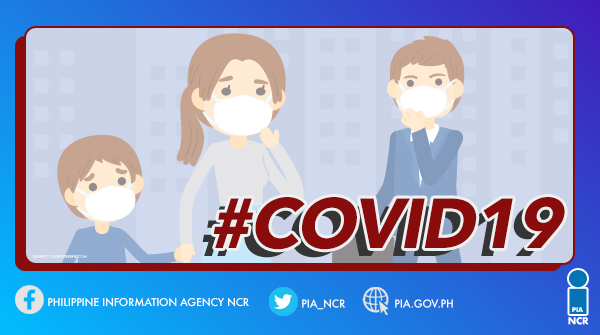 3:00 PM – Mar 13, 2020Twitter Ads info and privacySee PIA-NCR's other Tweets
More from Smart Parenting
Should I Stock Up On Food During Community Quarantine? 7 Important Questions Answered
Schools unable to hold online examinations have the option to conduct exams on a staggered basis to lessen the number of students on school premises. But exams, as wells as graduation ceremonies, should be scheduled after April 12, 2020 or when the community quarantine is lifted.
The other option is the transmutation of grades. "Iko-compute 'yung mga grado ng mga bata magmula noong first, second, at saka third quarters at 'yung remaining standing nila — less at wala don 'yung fourth quarter — and then we'll be having their class standing," Pascua explained. This computation will be released by the DepEd in the coming days.
How schools are continuing students' learning under community quarantine
Many private schools have already declared the school year over and instructed their students to get their things from school on specific dates to avoid crowding. For schools that decided to let their students fulfill the rest of the school year's requirements, these would be done online and at home.
A lot of teachers and learners in Metro Manila are working via smartphones, tablets, and computers. Instructions are being sent to the students via Facebook Groups, Skype, Telegram, Messenger, Viber, or WhatsApp. Tasks and worksheets also reach the students via email. For classes and workshops, these can be done online as well.
Pascua suggested that the DepEd may introduce its online learning platform, which will let teachers and students take the online lessons. Some classes already use free and available platforms, such as Genyo, Google Classroom, Zoom, Moodle (Modular Object-Oriented Dynamic Learning Environment), Edmodo, Schoology, and Turnitin. Google Classroom seems to be the most accessible for many.
Source: https://www.smartparenting.com.ph/parenting/big-kids/online-learning-community-quarantine-a00041-20200313